FMM, Vigor Deliver Response Boats to Bahrain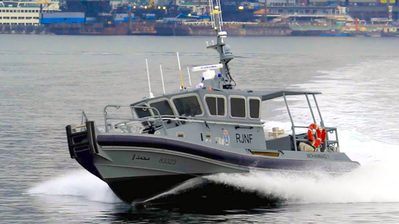 Fincantieri Marinette Marine (FMM) and Vigor (Team RB-M) has announced the delivery of the first three on a six vessel RB-M contract to the US Coast Guard.
The boats are part of a Foreign Military Sale to The Kingdom of Bahrain's Coast Guard. Hulls four through six are expected to ship in 2020. A total of 182 RB-Ms have been built by Team RB-M.
FMM was the prime contractor and program manager. Vigor fabricated the vessels at its Seattle, Washington facility using high temp resistant aluminum. The RB-M's were upgraded with an Arabian Gulf hot weather package that includes additional air conditioning, thermal insulation and an aft deck GRP canopy. Their primary missions are patrol and search and rescue.