Coast Guard Foundation: Harvey Relief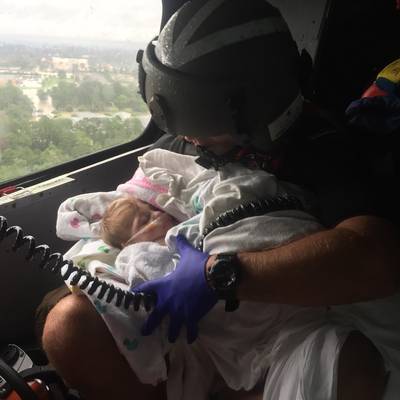 The Coast Guard Foundation, a nonprofit organization committed to the education and welfare of all Coast Guard members and their families, has activated its Disaster Relief and Response Fund to assist Coast Guard Members impacted by Hurricane Harvey.
"As we see the hurricane rescue efforts unfold, we bear witness to the skill and expertise of the men and women of the United States Coast Guard," said Susan Ludwig, president, Coast Guard Foundation. "These brave men and women are working around the clock in high winds and torrential rains to help those in the Houston and surrounding areas to higher ground. While they are working tirelessly to rescue more than 4,000 people, so far, for many, their own homes and possessions have been destroyed by the most dangerous hurricane to hit the U.S. in over a decade."
The Coast Guard Foundation's disaster relief program was established 12 years ago in the wake of the devastation left behind by Hurricane Katrina. Since then, the Foundation has responded to help Coast Guard families impacted by natural disasters, most recently last year when devastating floods impacted towns in
Louisiana
.
"We know that 5,000 Coast Guard members are stationed in the affected area and their needs will go beyond the immediate term," continued Ludwig. "We welcome the public's support to bring short- and long-term relief to these heroic men and women and their families as the rescue effort turns to restoration and rebuilding."