Frontline Takes Legal Battle over DHT to Marshall Islands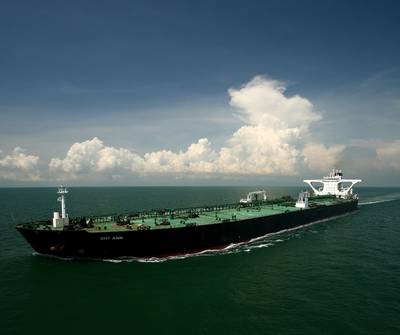 John Fredriksen's Frontline is switching its legal battle for control of tanker operator DHT Holdings from New York to the tiny Marshall Islands after making a fifth offer for the company this week.
Frontline, controlled by Norwegian billionaire Fredriksen and owner of a 14.5 percent stake in DHT, has over the past year tried to acquire all of DHT's shares to forge the world's largest shipping tanker company.
On Tuesday it made another all-share offer -- 0.8 of a Frontline share for each DHT share -- and set a 24-hour deadline for DHT to respond to the $500 million offer.
DHT did not reply to Frontline's offer within the imposed deadline and on Thursday Frontline filed a complaint in the Marshall Islands in the Pacific, where DHT is incorporated, and which has a population of only just over 50,000.
Frontline said it was opposing what it called "unfair transaction documents" which would permit rival BW Group to establish 45 percent ownership of DHT.
"We continue to urge the Board of DHT to negotiate in good faith with Frontline over its proposed offer, and not to contravene their duties to DHT's shareholders," Frontline said.
After an offer from Frontline in March, DHT struck a deal with BW Group, led by shipping tycoon Andreas Sohmen Pao, making it the biggest shareholder in DHT with a 34.28 percent stake.
The surprise move had been expected to end Frontline's ambitions, despite an attempt by Frontline to stop the deal in court in the United States.
The New York County Supreme Court said on April 19 it had no jurisdiction over DHT, and that Frontline had "failed at this stage of the case to establish a probability of success on" its claims that the transaction between DHT and
BW Group violated
applicable law.
DHT said it expected a similar outcome from the latest legal move.
"DHT believes that Frontline's latest complaint is similarly without merit," the firm said in a statement on Thursday.


(Reporting by Gwladys Fouche and Nerijus Adomaitis )