Frontline Says No to Tankers Options from Trafigura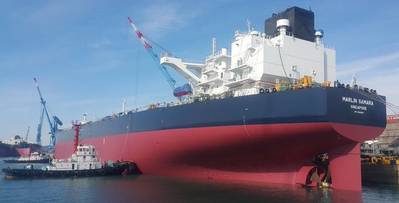 The world's largest oil tanker shipping company Frontline Ltd has declined options to buy four more tankers from Trafigura Marine Logistics (TML) and said that it will keep to buying only 10 tankers.

Last month, the Bermuda based company announced an agreement with TML to acquire ten Suezmax tankers, with two separate options to acquire two plus two additional Suezmax tankers.

The options were part of a deal reached between the two companies last month to acquire ten Suezmax tankers built in 2019 through the acquisition of a TML special purpose vehicle which holds the vessels.

Frontline has elected not to exercise the first option to acquire two additional Suezmax tankers. The second option to acquire two Suezmax tankers has as a result terminated.

Robert Hvide Macleod, Chief Executive Officer of Frontline Management AS said: "We added significant scale through our acquisition of 10 Suezmax tankers from Trafigura, and we are satisfied with our exposure to this asset class. We are pleased to see that the tanker market is tightening and earnings increasing in all our segments."

He added: "Our market view remains positive and supports further fleet growth, but our main focus will be on VLCCs, where we will seek to add exposure."

TML is a wholly-owned subsidiary of Trafigura Pte Ltd, the multinational commodity trading company.