​Semco Maritime Generated Positive Operating Results in 2017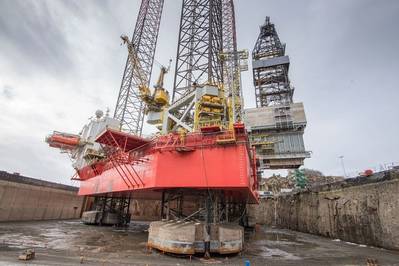 Semco Maritime's revenue shrunk to DKK 1,408 million in 2017 against DKK 1,598 million in 2016 as the offshore services provider observed continued price pressure and market hesitancy amid postponed projects and growing competition across its business areas.

"Even though oil and gas prices increased during the year, the majority of 2017 was characterized by continued low activity and tough competition in the oil and gas industry. Towards the end of the year, demand from customers increased in this business area." Semco Maritime said.

Cost adjustments completed in 2016 and better project execution led Semco Maritime to generate a positive operating result against an operating loss of DKK 127 million in 2016. The result of ordinary activities after tax improved by DKK 120 million to a loss of DKK 8 million against a loss of DKK 128 million in 2016.

"In 2017, we saw real tangible results of the hard work that has been done to adjust the business to the very dynamic market conditions, and our improved ability to execute on projects across the group generated progress," said CEO, Steen Brødbæk. "Despite continued challenging conditions, we have been able to generate a positive operating result after three unusual years. Despite the improvements in 2017 compared to recent years, the result for the year was not satisfactory, but we are well-positioned to ensure further progress in the coming years."

The company said it aims to strengthen in other market segments, especially offshore wind, as it seeks to gain greater independence of the struggling oil and gas sector.

"We are intensifying our focus on offshore wind, and even though German auctions have postponed the installation of a lot of projects, our efforts in this business area are already generating results," Brødbæk said. "We are building stronger positions in the most important global wind markets. The oil and gas business is and will continue to be an important business area, and we will continue the efforts to ensure a balancing of the group's offering and secure a high quality level and sharp execution for all customers."

Semco Maritime said it expects improved results of operation in 2018 on continued stabilization of the oil price and predicted growth in the offshore wind market.