GME-brand EPIRBs Recalled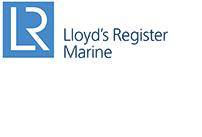 Further to Class News No. 11/2014, Standard Communications Pty Ltd. has issued a Product Safety Recall relating to its GME-brand emergency position indicating radio beacons (EPIRBs).

The following GME EPIRB models, manufactured between January 2005 and February 2008, have been recalled: MT400, MT401 and MT403 beacons with serial numbers between 50101000 and 80250722.

Owners and operators of vessels fitted with any GME-brand EPIRB should check the beacon's model number and serial number. The serial number can be found on the left side of the beacon at the base of the identity panel. Those who find one of the affected units listed above should contact GME at recall@gme.net.au or a local distributor to arrange a replacement beacon at no extra charge.