AAIB Granted License to Operate in Somalia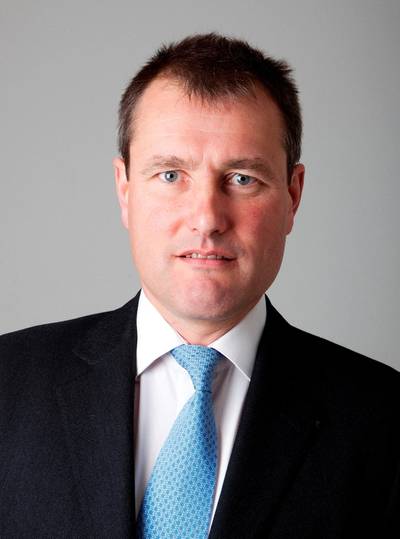 Regional insurance brokerage and risk management company AAIB first to be granted license to operate in Somalia as economic opportunities drive demand.

Regional specialist in broking, risk management and consultancy Anglo Arab Insurance Brokers (AAIB), has broadened its footprint, within the Middle East and North Africa (MENA) region being the first international insurance broker to have been granted a licence to operate in Somalia.

Formed in 2005 to focus exclusively on emerging markets, AAIB is a leading force in the provision of multiple insurances in post conflict and emerging frontier markets in the Middle East and North Africa.

"We have developed bespoke insurance products and put in place business networks to enable us to deliver competitive solutions and deliver added value, for markets such as Somalia. Our insurances cover liabilities, property, personnel and financial exposures; incidents of fire, theft, as well as war, political violence, terrorism, piracy, kidnapping, violent crime and medical evacuation," said William Wakeham, CEO, AAIB Holdings.

Somalia's new government held its first ever investment conference, in Kenya, earlier this year, where its foreign affairs minister highlighted the importance and growth in FDI from Turkey, Egypt, China and the UAE. FDI flows to African countries are rising by 5% annually, reaching US$50 billion in 2012, according to global online think tank EconoMonitor.

However, unfortunately for the fledgling economy of Somalia is inextricably linked to the murky underworld of piracy. In the Gulf of Aden and off the Somalia coast, eight piracy incidents including two hijackings were recorded by the International Marine Bureau's (IMB) global piracy report in the first half of 2013. According to Oceans Beyond Trade, it is estimated that piracy costs the shipping industry between US$6.6 and US$6.9 billion annually.

The influence of warlords over the pirate groups was highlighted again recently when Mohamed Abdi Hassan, aka 'Afweyne' or 'Big Mouth' was arrested in Belgium. The notorious warlord was responsible for hijacking a Ukrainian transport ship carrying Soviet-era T-72 battle tanks, which was released for a reported three million dollars and also implicated for ransoming the Saudi-owned Sirius Star supertanker, for three million dollars. It was understood that Afweyne wielded considerable influence and power often funding the pirates' boats and guns and then laundering the proceeds.

Although about 1,000 pirates have been imprisoned in 20 nations as a result of the crackdown on piracy, according to Wakeham the root of the problem lies with the warlords.

"There's probably more than a dozen people like Afweyne that should be investigated, but Somalia has been the victim of a relentless conflict since 1991 and a lack of any effective central government has allowed pirates and militia groups to control mini-fiefdoms, unopposed," said Wakeham.

"So it is of particular importance that businessmen, surveyors, engineers and staff from non-governmental organisations which may be frequently travelling to Somalia, to act and mitigate risk, as there remains a perceptible security threat in Somalia," added Wakeham.