Klüber Offers More than 70 PFPE Oils and Greases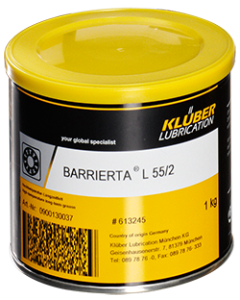 Specialty lubricants manufacturer Klüber Lubrication informs it now offers more than 70 perfluorinated polyether (PFPE) oils and greases products under the BARRIERTA, Klüberalfa, and Klübertemp brand names.
Known for their stable, nonflammable and non-reactive properties, PFPE oils and greases provide excellent high-temperature performance for many industries, including: marine, automotive,
aerospace
, electronics,
chemicals
, textiles, plastics and food and
beverage
. The thermal stability of these lubricants withstand operating temperatures up to 572 degrees F (300 degrees C). Many PFPE products from Klüber Lubrication are also NSF H1 registered for use in food processing and packaging equipment.
Greases based on PFPE base oils are paired with a PTFE thickener. They are inert and generally regarded as neutral toward most elastomers and plastics. Klüber Lubrication has been manufacturing PFPE oils and greases for more than 50 years, and keeps an inventory available to meet immediate needs.