VARD confirms Two Hapag-Lloyd Cruises vessels Deal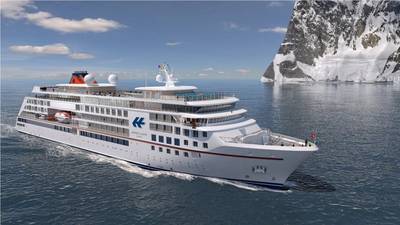 Vard Holdings Limited ("VARD"), one of the major global designers and shipbuilders of specialized vessels, confirmed the contracts for the design and construction of two luxury expedition cruise vessels for TUI Group's German luxury cruise business Hapag-Lloyd Cruises.

The contracts had been announced on 26 August 2016, with effectiveness of the contracts still subject to customary financing conditions. All conditions have now been fulfilled and the contracts have become effective.

Both vessels are specially designed for cruises in polar regions in the Arctic and Antarctica, but are also prepared for operations in warm water destinations such as the Amazon river.

The luxury expedition cruise vessels will be approximately 16,100 gross tons, about 138 meters long and 22 meters wide. Each vessel has seven passenger decks, with accommodation for a total of 230 passengers in 120 cabins and suites. The vessels will also feature a water sports marina and modern spa and fitness areas.

The hulls of the vessels will be built by VARD's shipyard in Tulcea, Romania, and delivery is scheduled from Vard Langsten in Norway in 1Q 2019 and 4Q 2019 respectively.