Hapag-Lloyd Enhanced West Africa Express Service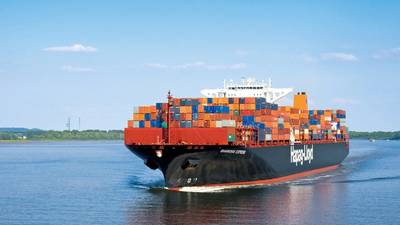 Hapag-Lloyd will restructure and further enhance the dedicated West Africa Service Network, the company said in its press release.
Effective mid of March 2016, existing weekly
West Africa Express
Service (WAX) will be upgraded by deploying an additional vessel, which will enable us to extend port coverage in the existing product.
With the restructured service, Hapag-Lloyd will have a direct Apapa call on the southbound leg, as well as a Tangier call on the northbound leg providing connectivity to the comprehensive,
global service network
of Hapag-Lloyd.
Following the upgraded service chart and rotation: West Africa Express (WAX): Antwerp • Hamburg • Algeciras • Dakar • Tema • Abidjan • Antwerp