HII Appoints Shelanski As VP, Business Development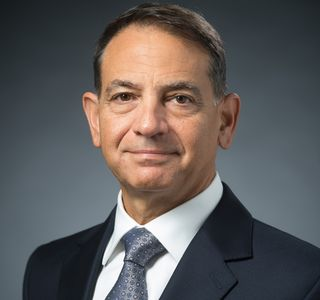 Huntington Ingalls Industries (HII) has announced this week the appointment of Herman Shelanski as vice president of business development at its Newport News Shipbuilding division.
Shelanski has more than 38 years of experience with the U.S. Navy, achieving the rank of vice admiral before he retired earlier this year. Shelanski most recently served as the Navy's inspector general.
In his new role, Shelanski will report to Jennifer Boykin, president of Newport Shipbuilding.
Shelanski served as director of the Navy's Environmental Readiness Division, director of the survey and engagement team for the Secretary of Defense's review of "Don't Ask Don't Tell," division director for assessments for the Office of the Chief of Naval Operations, and as the senior military advisor to the Deputy Secretary of Defense. Earlier in his career, he commanded Carrier Airborne Early Warning Squadron (VAW) 121 and the command ship USS La Salle (AGF 3). He also served as the first executive officer aboard the aircraft carrier USS Ronald Reagan (CVN 76), commanding officer of USS Harry S. Truman (CVN 75) during Operation Iraqi Freedom and commanding officer of Carrier Strike Group 10.
Shelanski holds a bachelor's degree in molecular, cellular and developmental biology from the University of Colorado and a master's degree in electrical engineering and space systems engineering from the Naval Postgraduate School. He also was awarded an honorary doctorate in science from the University of Colorado.