HII Named a Top Employer for New Grads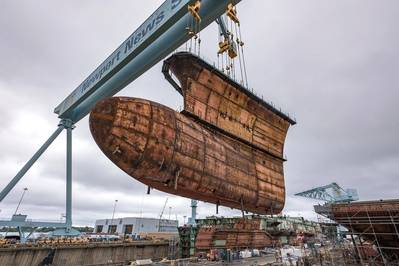 U.S. shipbuilder Huntington Ingalls Industries (HII) was named one of America's best employers for new college graduates in 2018 by Forbes. HII was ranked 21 of 250 employers in the nationwide survey.
Forbes derived the list from a series of independent, online surveys of more than 10,000 young professionals working for organizations with more than 1,000 people in their U.S. operations. The surveyed employees were asked to give their opinions on a series of statements surrounding their employer's atmosphere and development, image, working conditions, salary and wage, and workplace and diversity. This is the first year Forbes has compiled the list.
"We are very pleased to be included in Forbes' list of top employers for new graduates," said Bill Ermatinger, HII's executive vice president and chief human resource officer. "We know there is a high demand for strong engineering and management talent across the country, and we are proud that we can attract some of the nation's best and brightest young professionals to work at HII where they can tackle big challenges and do important and meaningful work every day."