HiPer Craft 2012 Set for June 26-27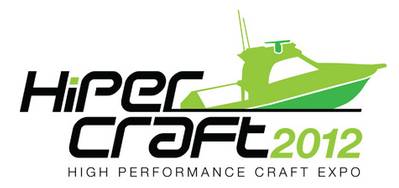 Less than one week remains before the High Performance Craft Expo (HiPer Craft) 2012 on June 26-27, 2012 at the Half Moone Cruise and Celebration Center, proudly hosted by the American Society of Naval Engineers (ASNE). This special event is free for military and government to attend and ASNE offers reduced rates (see below) for industry and other attendess.
HiPer Craft 2012 has something for everyone, whether you're a supplier, operator, maintainer or equipment vendor in the high performance boat and combatant craft community. Tour the extensive exhibit hall, check out the in-water and static displays or drop by the plenary session and engage with military, government and industry leaders.
Latest Agenda Updates
The HiPer Craft 2012 program will cover important topics to the high performance craft and combatant craft community with keynote addresses, panels and invited guest presentations:

• UPDATED: Panel: New Technologies in the Power and Propulsion Chain

Moderator: Mr. Chris Cikanovich, Program Executive; Rolls-Royce Naval Marine

o Mr. Frank Lanni, Chief Engineer - Waterjets Naval; Rolls-Royce Naval Marine
o Mr. Douglas Hahn, President, EngineTec, Inc.
o Mr. Bernard Bentgen, Director, Sales, Government, Naval, Tognum America, Inc.

• NEW: A New Approach to High Performance Craft Acquisition

Mr. John Kimener, Contracting Officer, Branch Head Auxiliary Ships & Craft, Naval Sea Systems Command (SEA 0222)
The globalization of our economies, worldwide events and the continued mandate to protect of our strategic national interests have demanded the need for ever increasing high performance boats and craft. Since 9/11, new and emergent boat requirements have been met with the procurement of Commercial-Off-The-Shelf (COTS) items and the use of GSA schedules. This acquisition approach has been, by in large, very successful and efficient, but it has its limitations with translating more complex and sophisticated boat requirements to industry and has presented its challenges with Life Cycle Support CONUS & Overseas. A new acquisition approach for high performance craft using FAR PART 12 - Acquisition of Commercial Items and ID/IQ type contracts, will provide boat manufacturers with a better understanding of U.S. Navy boats and craft requirements, ease U.S. Navy Life Cycle Sustainment and lower Total Ownership Cost and expand the industrial base.

Get Reduced Registration Rates Online! Government and military attend for free. ASNE offers a one-day rate of $50 or attend both days for $75. Use promo code HPC12E6 when registering online to receive $10 off the registration rate.

Questions: Contact ASNE at meetings@navalengineers.org or (703) 836-6727.