Today in U.S. Naval History: August 25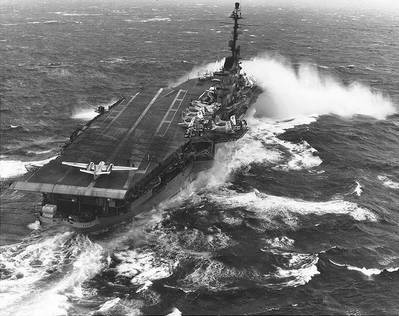 Today in U.S. Naval History - August 25

1843 - Steam frigate Missouri arrives at Gibralter completing first Trans-Atlantic crossing by U.S. steam powered ship.

1942 - Five Navy nurses who became POWs on Guam repatriated .

1951 - 23 fighters from USS Essex (CV-9) escort Air Force heavy bombers attacking Najin, Korea since target was beyond range of land-based fighters.

For more information about naval history, visit the Naval History and Heritage Command website at history.navy.mil.