#BTC100 History — May 1917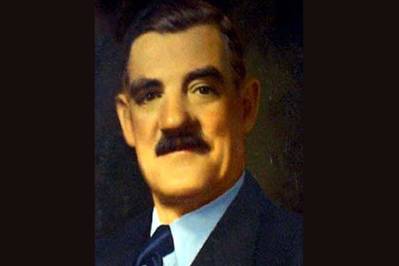 Bouchard Transportation Co. began as a "True American Story," when its founder, Capt. Fred Bouchard, formed the company with an award in the form of a $9,000 check he received
from U.S. District Court
. The award, which was given to Capt. Fred for personal bravery and rescue efforts during the infamous Black Tom Explosion, was also in part for his ability to salvage the 4,000-ton Brazilian steamer Tijoca Rio and the schooner George E. Elezy, of Bath,
Maine
. It was with this money that he founded Bouchard Transportation Co., which would then be officially established and incorporated one year later in 1918. #BTC100
The July 2018 edition of
Maritime Reporter & Engineering News
will feature a special "Bouchard Transportation Co. Celebrates 100 Years" magazine. For more information contact: Greg Trauthwein, trauthwein@marinelink.com, t. 516-810-7405.