This Day In Naval History: April 12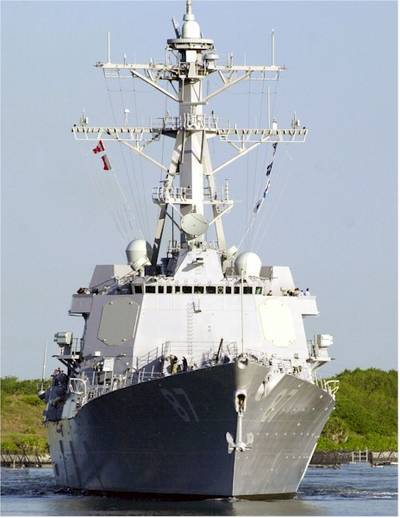 1861 - The Civil War begins with Confederates firing on Fort Sumter, S.C. The Union Navy plays an integral part blockading Confederates, keeping them diplomatically and economically contained from other nations.
1911 - Lt. Theodore Ellyson completes his aviator training at the Glenn Curtiss Aviation Camp at North Island, San Diego, Calif., and becomes Naval Aviator No. 1.
1944 - USS Halibut (SS 232) sinks Japanese army passenger/cargo ship Taichu Maru despite the presence of at least three escort vessels.
1945 - President Franklin D. Roosevelt dies at Warm Springs, Ga. Besides being the nations longest-serving president, he also was an Assistant Secretary of the Navy.
1962 - U.S. Navy demonstrates new landing craft with retractable hydrofoils, LCVP (H), which are named Highlanders. The Navy eventually rejects the craft because it cant keep a straight path like a standard LCVP.
1981 - The first re-useable Space Shuttle,
Columbia
(STS-1) is launched with an all-US Navy crew: Capt. John W. Young (Ret.) is the shuttles commander and Lt. Cmdr. Robert L. Crippen is the pilot.
1986 - USS Samuel B. Roberts (FFG 58) is commissioned at Bath, Maine and then homeported at Newport, R.I.
1993 - Aircraft from USS Theodore Roosevelt (CVN 71) and NATO forces begin enforcing the no-fly zone over the Bosnia in Operation Deny Flight.
2003 - USS Mason (DDG 87) is commissioned at Cape Canaveral, Fla. The Arleigh Burke-class destroyer is the 37th in the class and the ninth of the Flight IIA variant.
(Source: Naval History and Heritage Command, Communication and Outreach Division)