Holland America Line Sells Prinsendam to Phoenix Reisen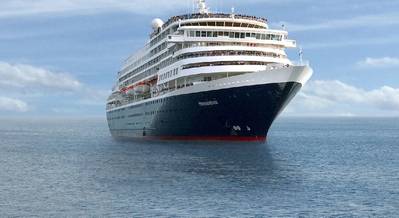 The Seattle-based Holland America Line said its small ship 835-passenger Prinsendam had been sold to a company that would put it in service with a German cruise operator Phoenix Reisen.
Holland America said the ship will leave the
Holland America fleet
on July 1, 2019. For sailings after July 1, 2019
Holland America Line says
it is reaching out to booked passengers and their travel professionals to re-accommodate guests.
At 37,983 tons, Prinsendam is more than 30% smaller than the next smallest vessel in the Holland America fleet. It's the only Holland America ship to carry fewer than 1,000 passengers — a level often seen as the threshold between a small and mid-size ship in the cruise world.
Holland America currently operates 14 ships, many of which are more than twice the size of Prinsendam and carry 2,000 or more passengers.
Prinsendam originally was built as a luxury ship for Royal Viking Line, a leading luxury line of the 1970s and 1980s that no longer is in operation. The ship also sailed for Cunard and Seabourn before joining the Holland America fleet in 2002.