Radio Holland Inks Sevice Deal with Cassens & Plath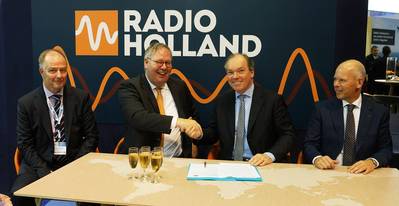 Radio Holland has been appointed by Cassens & Plath to conduct Magnetic Compass replacement services, in all countries where Radio Holland holds office. Before, these services were conducted by Cassens & Plath themselves, and forwarded to an appropriate service agent.

Following on successful past collaborations, these services for Cassens & Plath compass types 11, 12 and 21 are now assigned to Radio Holland exclusively for all the related entities. In combination with the REFLECTA, these three compass types make up the largest part of all magnetic compasses sold by Cassens & Plath.

The companies will collaborate to monitor and replenish local consignment stocks, and to ensure the involved service personnel upholds the highest possible standards. Obligatory checks on the state of the magnetic compass are recently becoming more frequent in different parts of the world. Also, the magnetic compasses are linked to systems like the auto-pilot thru TMC sensors. If these sensors are not placed or configured correctly, alarms aboard the ship can go off.