Honda Unveils V8 Outboard Engine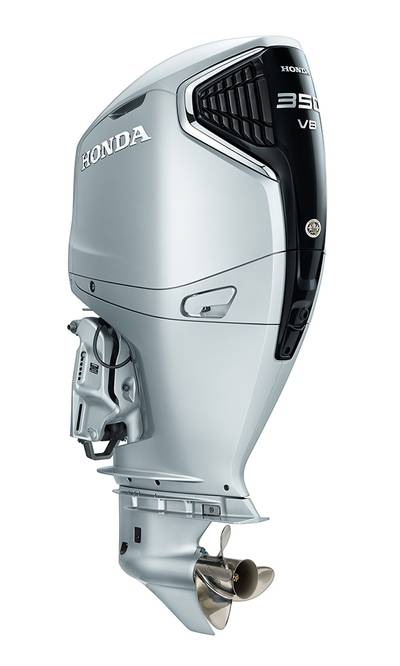 Honda Marine has unveiled its first V8 outboard engine, the BF350.
"The advent of the 350-horsepower engine is a highly important development for Honda Marine. This engine demonstrates Honda's commitment to improving customer experience through our precision engineering and drive for innovation," said Katsuhisa Okuda, Chief Officer and President, Honda Motor Europe.
The BF350 is powered by a 60-degree five-liter V8 engine with VTEC (Variable Valve Timing and Lift Electronic Control) technology, which provides a unique blend of power, torque, optimizing performance at high RPM range.
The BF350 will start off in BLAST (Boosted Low Speed Torque) mode, providing instant and powerful acceleration. At constant speeds ECOmo, will be engaged, where the engine's fuel optimization system will reduce fuel consumption whenever possible. When extra power is required, VTEC will boost peak power, providing a positive surge of acceleration.
The BF350 also boasts a number of smart features, including Cruise Control, Tilt Limit and Trim Support.
Accompanying the V8 outboard is the all-new BF350 controller. The controller comes in an ergonomic form to support various grips and operations, has an intuitive five-button multi-function panel, and a high visibility neutral position indicator. Incorporating iST (Intelligent Shift and Throttle) owners have precise electronic engine response to control multiple engines with a single lever.