Houston Pilots Withdraw Tariff Adjustment Application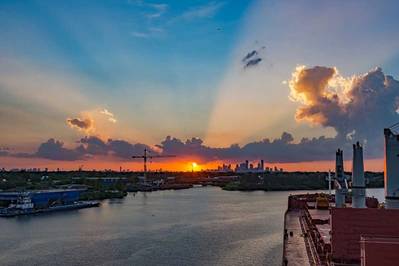 In an unexpected reversal, it has been reported that the Houston Pilots yesterday notified Chairman Janiece Longoria of the Port of Houston Authority that they had withdrawn their latest application for a change in pilotage rates. Beyond this, the pilots requested in their letter dated October 18 that the application be removed from the agenda for the upcoming October 30 Board of Commissioners meeting.
Upon being notified of the rate change application in September, no less than 15 shipping companies, many of them top 10 liner companies, wrote to Port of Houston Chairman Janice Longoria to reject the latest call for substantial rate hikes on the Houston Ship Channel. Like any other major U.S. port, registered foreign flag vessels must use a local state pilot on the Houston Ship Channel. According to local shipping stakeholders, the rates for those mandated services have spiraled more than 50 percent in the past 14 years alone.
The rate increase proposal, on this occasion, struck a raw nerve at precisely the wrong time for industry. As most deep draft operators face the perfect storm of costs to comply with the looming IMO 2020 emissions mandate, a requirement to install costly ballast water treatment systems to combat the scourge of invasive species, and the specter of (continuing) dismal freight rates brought on to a certain extent by overcapacity on the water, shipping companies are not only putting their collective feet down, they also threatened to take their business to other ports.
Although the proposed rate increase would reportedly boost fees by about 2.9 percent annually over the course of the next three years, some shipping companies – especially those operating the larger, post-Panamax boxships – say that their costs could double. The consensus among all seems to be that, had the changes been implemented as proposed, the new rate structure would eventually cost them at least 13 percent or more over the next three years for pilot services.
In the letters obtained by Marinelink, more than one firm stated that they would be forced to look for other ports of call because the new Houston rates would be so far out of line with other similar ports that they would have no other choice. For their part, shippers have said that they have made substantial cost cuts to survive and suggest that the pilots do the same. One shipper even called for a rate reduction.
According to the pilot's letter, made available earlier today, the Houston Pilots plan to "continue to engage in meaningful discussions" with industry stakeholders. According to at least one report, the Houston Pilots may be planning to submit a new application sometime in 2019.