Port of Houston Reports Banner Year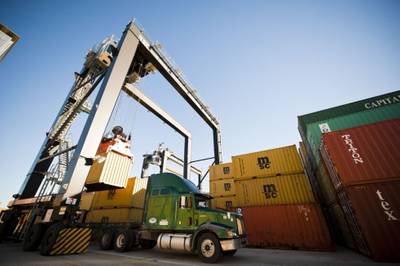 Houston's Port Commission Chairman Janiece Longoria delivered the 2014 State of the port address in early November.
Completing her second year, chairman Longoria reported to a capacity crowd of almost 500 people that the Port of Houston Authority (PHA) is enjoying business success, also stressing PHA's efforts to carry out its mission of economic development, with continued commitments to safety, maritime education, environmental stewardship and the community.
Longoria stated that the port authority will be prepared to handle increased demand for goods as the regional population grows and the Panama Canal widening project is completed.
"We are diligently preparing for the rapid growth that lies ahead," she said. "To meet our customers' growing cargo needs, we are investing more than $1 billion in the next five years in expansion and improvement projects to handle increased volumes through our facilities. These investments include both dredging and infrastructure projects."
Projections by the Port Authority anticipate increased revenues in 2015, driven in large part by an increase in both import and export container volumes, despite an expected pullback in steel tonnage after a banner year in 2014.
Overall cargo volumes at the Port Authority continue to grow, with total tonnage in 2014 five percent higher than the previous year.
Total revenues are projected to increase by 1.6 percent in 2015, the port said. Cash flow generated in 2015 will help support a capital improvement budget of $275 million.
According to the port, the global economic outlook suggests 2015 will be slightly stronger than 2014, with most key economies either growing or remaining steady during the upcoming year.