IMCA Concerned After Vessel Inspection Analysis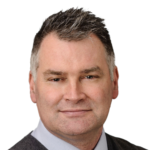 New in-depth analysis from the International Marine Contractors Association (IMCA)'s industry vessel inspection programmes, eCMID and eMISW, reveals ongoing concerns around technical inspections, the controlled entry into confined spaces, cyber security, as well as defects to life-saving appliances.
IMCA eCMID System Annual Report 2022/23 analysed the 1,539 reports on vessel inspections undertaken and uploaded to the eCMID database between April 2022 and April 2023, finding common themes of concern.
Of the 761 eCMID inspections, around 10% did not have a technical inspection carried out by the vessel operator, 9% did not have enclosed space entry adequately controlled, 13% had no formal cyber security incident response process, and 7% had defects recorded on their life-saving appliances.
Of the 778 eMISW inspections for smaller vessels, 7% had not addressed hazards within the machinery space, 6% did not carry the required number/type of lifebuoys and 6% did not have a planned maintenance program.
The IMCA eCMID system provides the marine and offshore industry with standardised formats for vessel inspection. Offering a safety management system (SMS) 'health check', it improves the quality and consistency of inspections while reducing their frequency on individual vessels through the adoption of a commonly recognised process.
Mark Ford, Marine & Quality Manager at IMCA, said: "The high number of ISM non-conformances revealed in this analysis demonstrates very clearly why the eCMID and eMISW are credible and justifiable vessel inspection tools which allow us to identify, monitor and drive down unsafe practices for vessel owners and operators which have the potential for accidents and safety incidents.
"This analysis will enable IMCA and its membership to focus efforts on reducing both the number of findings and highlighting areas where we can support by pointing to existing guidance or working with the industry to develop new standards. I know that if we all work together, we can drive down the number of negative findings next year.
"We also hope that the findings will ensure independent Assured Vessel Inspectors (AVIs) can reduce inconsistency in reporting and will feed into training enhancements and system improvements."