Rickmers FY 2013 Loss Impacted by Impairment Charge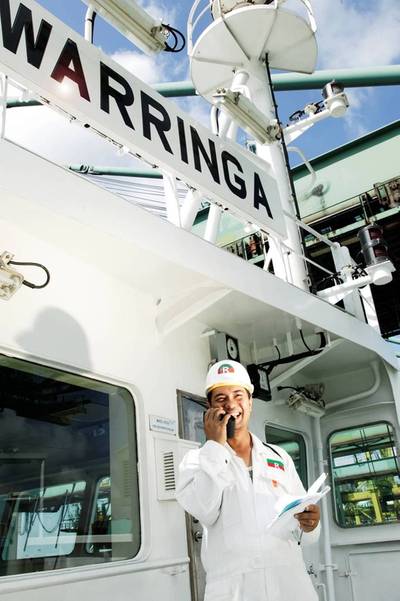 Container ship owners and operators, Rickmers Trust Management, report a net loss of US$8.0 million in 4Q2013 and a lower net profit of US$23.5 million in FY2013, compared to net profits of US$2.2 million and US$27.6 million in 4Q2012 and FY2012 respectively due to a a US$2.4 million provision for vessel impairment was made for 'Kaethe C. Rickmers'. A goodwill impairment of US$18.4 million was also recognised in 4Q2013, up from US$2.1 million a year ago.
FLEET OPERATIONS
Rickmers Maritime's fleet of 16 containerships is fully chartered out on fixed-rate time charters. The fleet utilisation rate was consistently high throughout the year, at 99.7% for both 4Q2013 and FY2013. The charter of Kaethe C. Rickmers to Mediterranean Shipping Company S.A. ("MSC") has been renewed for a further three months from 23 March 20142, with an option for MSC to extend the charter for another three months.

The Trust has US$338.7 million of secured revenue for the period between 1 January 2014 and the expiry of the last charter party contract in 2019 through existing charter agreements. Rickmers Maritime's fleet is 85% covered at this point for the remainder of 2014. With the majority of the Trust's fleet employed until 2015, barring any unforeseen circumstances, the existing leases will continue to generate ongoing positive cash flow.

OUTLOOK
Trade growth is projected to reach 6.0% in 2014, subject to global economic development, compared to an estimated 5.0% growth in 2013. While uncertainty in the global economy remains, there are signs that a recovery in the shipping industry could begin this year.

A significant number of new containerships, mostly in excess of 10,000 TEU, are scheduled for delivery over the next twelve months. Despite an increase in the scrapping of existing ships and continued slow-steaming, demand is unlikely to absorb the prevailing over-supply within the near term. As a result, time charter rates and vessel values are expected to only begin recovering towards the end of 2014.

Mr Thomas Preben Hansen, the Chief Executive Officer of RTM, commented, "The actions we have taken in recent months, coupled with Rickmers Maritime's fundamentally strong structure, have enabled the Trust to weather the challenging conditions still faced by the shipping industry. We will continue the process of strengthening our balance sheet, and positioning ourselves to take advantage of opportunities in the market when they arise".