Another ABS NS Software Implementation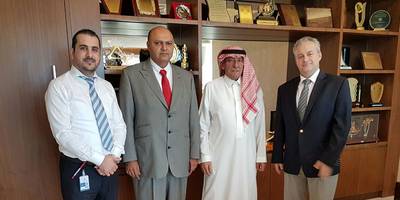 ABS, a provider of classification and technical services to the marine and offshore industries, has successfully implemented the ABS NS Fleet Management Software suite for Hadi Hammad Al Hammam Group, a leading service provider to the oil and gas industry in the Middle East.

"The NS software suite is a comprehensive fleet management solution designed to improve data accuracy to inform better decisions in the office," says ABS Nautical Systems COO Stephen Schwarz. "We are seeing an increasing demand for our software in the OSV sector – particularly in the Middle East – where clients like Hadi are very focused on improving efficiency and transparency of what happens onboard their vessels."

Phase one of the project focused on compliance – integrating the NS Maintenance, Purchasing, Payroll, Crewing and HSQE modules, which will enable Hadi to unify compliance data across the OSV fleet, giving the office greater visibility to what happens onboard the vessels and ensuring crew have access to critical maintenance and compliance data to support day-to-day operations.

Working alongside Senior Vice President Mutaib Hadi Al Hammam and Vice President Hamad Hadi Al Hammam, the ABS team was able to work effectively to meet critical deadlines.