S. Korea Invests to Increase Share in Offshore Plant Market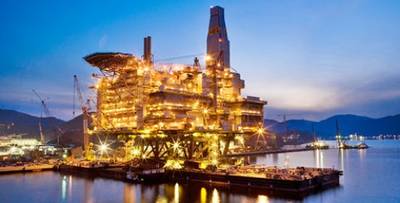 South Korea plans to develop the offshore plant industry into a new engine for growth that will create over 10,000 new jobs by 2017, reports Yonhap News citing a government source.
The government plans to effectively implement its policy initiatives by jointly investing some 900 billion won ($848 million) with the private sector by 2017. The move comes as the global market for offshore plants is expected to grow by an average 6.4 percent per year from US$145.2 billion in 2010 to $230.3 billion in 2015 and to $503.9 billion in 2030, according to the Ministry of Trade, Industry and Energy, says Yonhap.
The Ministry adds that South Korea has clenched 39.5 percent of global orders for offshore plants in the first eight months of the year, but its market leadership is being seriously challenged by China, whose global market share jumped from 18.3 percent in 2012 to 30.8 percent for the January-August period, according to the ministry.

To further strengthen its global leadership, South Korea will seek to localize most parts and equipment for offshore plants, ranging from drilling systems for offshore oil platforms to valves and even bolts, reports Yonhap.

Source: Yonhap News