India to Roll-out USD 156 mln Vizag Port Projects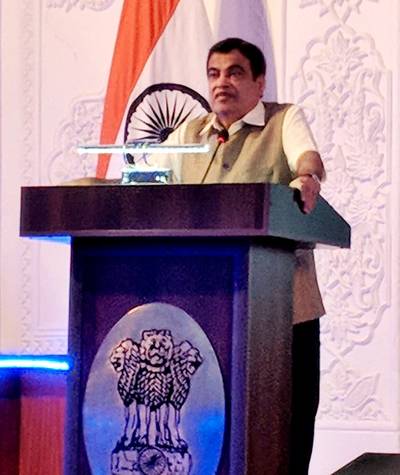 Nitin Gadkari, Indian Minister of Shipping will inaugurate five port projects worth INR 1062 Crores (USD 156 mln ) in Vishakhapatnam today (Friday).
The projects to be inaugurated include upgradation of existing iron ore handling facility at Outer Harbour of Vizag Port. This would involve modernising and upgrading the 40 year old iron ore handling facility so that it can handle larger vessels of 2 lakh DWT with loading rate of 8000 MT/hour.
Capacity enhancement would be to 16.20 MTPA from 12.50 MTPA. The work was awarded to M/s.ESSAR Vizag Terminals Ltd on DBFOT basis with revenue share of 31% on 14.5.2015 is was completed on 31.5.2018.
The other projects to be inaugurated include Development Berths at the inner harbour of the port and Post Panamax Quay Cranes. The capacity of the two new berths is 6.39 MTPA and they will handle Panamax vessels of draft upto 14.5 meters.
The two Post Panamax Quay cranes and four Rubber Tyre Gantry Cranes have been procured to modernise operations and make them more efficient. The cranes were commissioned in March 2018 in a record time of 12 months. They will lead to higher productivity of 27-30 moves per hour and are equipped with latest safety features.
In addition to the above Gadkari will also inaugurate a high rise wall of 7.5 m constructed from Seahorse Junction to Convent Junction to prevent dust from spreading to neighbouring residential areas. It has a total length of 1700 metres and has been constructed.
Gadkari will also inaugurate the 4- laning of 4.15 Kms of port connectivity road – Phase-II, constructed. This will allow
faster transportation
of road bound cargo. Vishakhapatnam Port Trust (VPT) and National Highways Authority of India (NHAI ) hold 50:50 equity in the project.