IBIA Asks Industry: 'Is the Customer Getting What He Pays For?'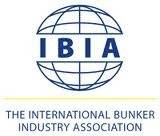 Asian growth and-global recovery are the topics for discussion at the International Bunker Industry Association (IBIA) gathering in Hong Kong next week (5-7 November 2013). But the underlying topic of debate at the conference will be "is the customer getting what he pays for".
The question is set against growth and global recovery and asks how can IBIA encourage measures to be put in place to raise standards.

From quality, quantity, terms and conditions to the standard of education and training, many questions are currently being asked of the bunker industry at a time when it is experiencing rapid growth. IBIA is encouraging the industry to raise its standards across the board and wants to engender participation in this debate from all sectors of the bunker supply chain. 


The annual convention is a key part of the bunkering industry's calendar and will be attended by bunker suppliers, brokers, traders, ship owners and managers from around the world. The convention takes place at the Sheraton Hotel & Towers and features workshops, an open forum and networking opportunities.


Hong Kong's Under-Secretary for the Environment, Mrs Christine Loh, will open the convention by outlining the government's vision for the port and will speak about the importance of the environment for port cities in the future.