Live Testing of New AVANTI Port Information Software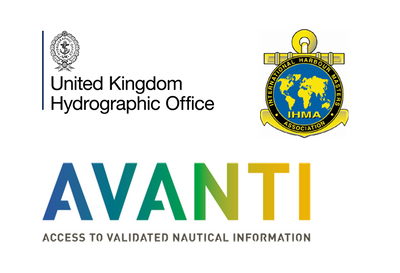 Live testing of 'Avanti', a new on-line web based application that provides validated nautical information for port users is due to commence at a number of European ports. Following successful prototype testing at Port of Rotterdam, the ports of Göthenburg, Marseille and Luela will commence live testing in spring 2014.

Avanti has been developed by Envitia for the United Kingdom Hydrographic Office (UKHO) in collaboration with the International Harbour Masters' Association (IHMA) and promises to make a major contribution to the rapidly expanding field of e-Navigation. The need for easily accessible and reliable nautical port information has never been more important as all players in the industry aim to increase efficiency, reduce costs and achieve environmental benefits.

By securely accessing their port's information on the Avanti website, harbour masters can speedily update port information making it instantly accessible to the marine industry and port community through a website that has been developed by an internationally respected organization.

UKHO's Publications Senior Product Manager, Christine Trickett, said "Avanti is an important research and development project for the UKHO and we are pleased to have reached the stage where we can fully test the concept with industry players".

IHMA's President, Captain Eric Atkinson, said "Avanti provides a professional interface for communicating information to port users and will help ship masters comply with IMO requirements for berth to berth passage planning in the interests of improved safety as well as well as increased efficiency".

Although there has been a proliferation of port websites providing information, no two port websites present their entry information in the same way. This lack of consistent presentation makes finding port information a time consuming and expensive activity for port users and has reinforced the need for a standardized format that is now available through Avanti.