ISS Supports Tanzania Port Infrastructure Project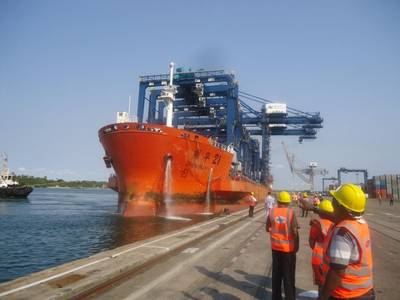 Inchcape Shipping Services (ISS) has recently managed heavy lift vessel project for Shanghai-based heavy-duty equipment manufacturer, ZPMC in Tanzania.

Last month, ISS Tanzania acted as port and discharging agents for the carrier, the Zen Hua 21 which was carrying two SSG (Ship to Shore Gantry) and seven RTG (Rubber-Tyred Gantry) cranes for the Tanzania International Container Terminal.

The arrival of these cranes is a major step forward in the ongoing development of the Port of Dar es Salaam where the Port Authority will add two additional berths to the container terminal in its ambitious expansion programme to transform Dar es Salaam into the regional logistic hub for sub-Saharan Africa.

Managing this complex project from the outset, ISS General Manager TS Mahesh commented: "ISS is delighted to be chosen as port and discharging agent for the second time in Tanzania. Having successfully completed a number of similar projects around the world for ZPMC in the Americas, Europe and Africa, ISS has demonstrated a global capability for effectively delivering a wide range of specialist heavy lift projects."