New Head of DNV Research & Innovation, Rune Torhaug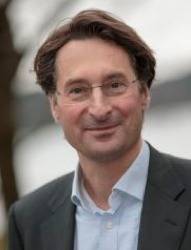 Det Norske Veritas (DNV) appoints Rune Torhaug as the new Managing Director for DNV Research and Innovation.

Bjørn Kj. Haugland, Chief Technology and Sustainability Officer says: "Mr. Torhaug has a strong background in risk and reliability, and a proven track record of applying risk methodology to critical problems in several industries. His drive for research is backed by his extensive technology and operational leadership experience. He has a M.Sc. in Civil Engineering from NTNU and a Ph.D. in structural engineering from Stanford University, and more than 20 years of experience in related fields. Mr. Torhaug views his new role as an opportunity to build on DNVs exciting research achievements."

DNV invests 6-7% of annual revenue into research and development. Projects and programs conducted by DNV Research and Innovation have contributed to build many of DNV's key industry positions. A key aspect of the strategic research is to identify main technology and risk management trends, as shared in technology outlooks and position papers . Another is to develop new competences and services for the future.

"I firmly believe that technology is a vital part of the solution for many of the global challenges facing us today. Through DNVs technical capabilities, research and innovation we aim to ensure a steady course towards a safe and sustainable future," Mr. Torhaug says. "Research and innovation is a competitive advantage for DNV, and I look forward to continue this important work with very competent colleagues who are committed to shape DNV's future."