Interview: Bareksten of CHS, Fortune 100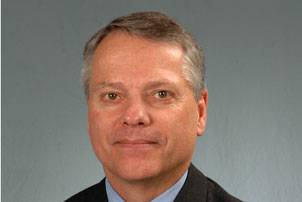 In the June edition of MarineNews, Jim Bareksten, Director, Government Affairs, CHS, Inc. spoke about the challenges facing his industry. CHS is a diversified energy, grains and foods company, a Fortune 100 company using river barges to transport some of its product.

How did your company/the industry weather 2009?
CHS performed very well during our fiscal 2009, in fact we recorded our fourth-best results in the 80 years since this cooperative business was founded. Our earnings were $381.4 million on revenues of $25.7 billion. The real key was the diversity of our operations. CHS is predominately involved in commodity driven businesses including grain, grain processing and energy, all of which experienced tremendous volatility in 2008 and 2009. Our diversity – we have 14 different business operations – generally means that even when one or two businesses are having challenging years, others may be having good or even record years.

Every cloud has a silver lining. What was your company's silver lining emerging from the 2009 financial storm?
While virtually no organization or individual was immune from the economic fallout of 2008- 09, we found that the foundations of our success were reinforced. Our unwavering commitment to maintaining a strong balance sheet, doing business with the utmost integrity and adding value for all of our stakeholders – member-owners, customers at home and around the world, and our employees – serves us well in good times and tough times. We are fortunate that we have a focused and experienced leadership team, a knowledgeable board and dedicated staff who understand it's not just what you do, it's how you do it.

What are the biggest challenges facing your business right now?
Like all businesses, we focus on doing more with the resources we have and on making solid decisions when it comes to growth, both within our current businesses and future expansion. In recent years, we have focused on creating a global footprint for our grain business. U.S. farmers can only supply grain customers about seven months of the year. In order to meet year-around demand of our international customers, we have established origination ability in South America, the Black Sea region of Europe and in Australia. This has benefited our producers by keeping them in the market 365 days a year and it has benefited our customers by guaranteeing them the grain they want when and where they want it.

We are also focused on building awareness of CHS as an organization. While our roots go back 80 years, today's diverse CHS was created in 1998. It's important that key groups like our elected officials know who we are and what we stand for. We're building that CHS brand every day not only through formal communication efforts and community involvement, but through everything we do.

What legislative issue is most important to your industry right now?
A business as large and complex as CHS must constantly monitor and respond to proposed legislation and regulation at both the state and federal levels. Two items top our efforts this year. Like many businesses, we're very concerned about climate change legislation. In our recent week of Washington, D.C., visits, our board and staff urged Congress to end both federal legislative and regulatory efforts to mitigate greenhouse gas emissions. The projected annual cost to CHS from the Waxman-Markey Bill passed by the House would be $685 million, translating to an additional 50 cents more for every gallon of fuel and an estimated $7 more per acre to crop and livestock producers. Should a climate change bill be approved, we believe refiners should not have to account for greenhouse gas emissions in the fuels they produce, that a carbon tax would be preferable to a "cap and trade" system, that agribusiness and small refiners need financial assistance to comply.

We're also monitoring the current plate of joint U.S. Department of Justice/U.S. Department of Agriculture hearings on agribusiness. We're especially focused on discussions surrounding the Capper-Volstead Act and related laws which are the cornerstones of American producers' ability to join together in cooperative efforts.