Craig Group Invests in Six New ERRV's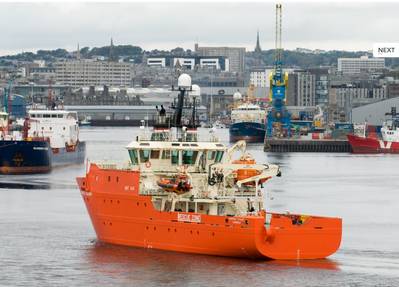 Family owned shipping and energy services firm, Craig Group, announce the investment of £70million to build six new vessels at the Balenciaga Shipyard in Northern Spain.
Four D class IMT 950 Emergency Response and Rescue Vessels (ERRVs) and two F class IMT 958 ERRVs will be delivered during 2014 and early 2016, replacing existing tonnage in the fleet. 


The fleet expansion comprises of four D Class vessels, complementing the existing four D Class vessels already in service within the fleet. 50 meters in length, the vessels will be outfitted as a minimum with 1 x Daughter Craft and 1 x FRC as well as state of the art survival facilities.

Two F Class vessels will also be brought into service. Slightly larger at 58 meters long with diesel electric propulsion via twin Azimuth Stern Drives, they will also be outfitted with Daughter Craft and FRC's as well as being able to transfer and store limited deck cargo and provide offshore locations with fresh water and fuel if required.

The Craig Group's North Star Company managing director, Callum Bruce, said: "We are constantly looking at ways of expanding and modernising our fleet. The new vessels will feature the most up to date technology and designs, meeting our customers' needs in terms of safety, quality and efficiency."

The newbuild programme will secure 160 seafarers' jobs and in addition North Star Shipping continue to support British Shipping by Training 80 Officer Cadets on an annual basis.

At present the fleet stands at 36 vessels and includes a mix of Platform Supply, Tanker Assist, ROV Support and Emergency Response and Rescue Vessels.