Stork Invests to Meet Subsea Demand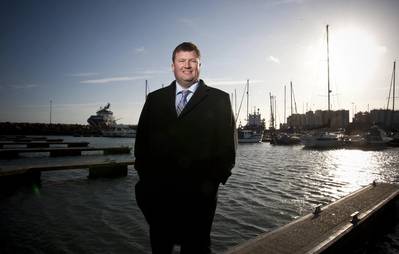 Stork Technical Services continues subsea investment to meet growing global demand.
Stork Technical Services Subsea, the subsea division of the leading global provider of knowledge-based asset integrity management services for the oil and gas, chemical and power sectors, has invested more than £2million in a new specialist dive intervention craft (IC) and full diving spread to meet the growing global demand for its integrated subsea services.
The 15ft vessel, which is equipped with a range of advanced technology including a bespoke diver recovery system and software based dive management system, is the latest addition to Stork Subsea's growing IC fleet, and will be delivered in summer 2012. The ICs have been specifically designed to provide a safe operating environment for the divers and crew onboard, and provide a flexible alternative to dive support vessels for maintenance and survey activity.
The new air and nitrox diving spread will allow Stork Subsea to deliver its integrated offering, such as subsea IRM (inspection, repair and maintenance), survey and wet welding, from dive support vessels across the globe. The investment follows the delivery of two ICs in November last year and the award of a £10million contract in February 2012 to provide subsea inspection activity for a major operator offshore West Africa. Stork Subsea entered a 15-month charter of the specialist dive support vessel, Adam's Vision, to service the contract, which is the division's first in the region.
Roddy James, director of Stork Technical Services Subsea, said: "We are experiencing significant demand for our integrated diving services so it was the natural progression to invest in another intervention craft. It will increase our capacity and ability to service the global market, and we have already had enquiries for activity when the craft is delivered in the coming months. "We have established ourselves as the leading dive contractor in the North Sea and our recent success in Africa is a significant step in our global growth plans. We are committed to driving safe, innovative and cost-effective solutions for our clients and I am confident this investment will help us grow our excellent track record."