SEA\LNG Ties with Two More Japanese Members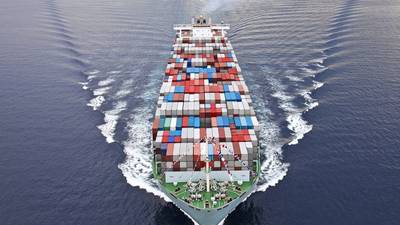 SEA\LNG, the industry coalition aiming to accelerate adoption of liquefied natural gas (LNG) as a marine fuel, has added two more Japanese members: "K" LINE Group and Uyeno Group.
"K" LINE and Uyeno Group bring valuable insight from the thriving LNG value chain in Japan and elsewhere, and their acceptance into the coalition is demonstrative of SEA\LNG's commitment to facilitating further growth in the region.
Peter Keller, SEA\LNG chairman and executive vice president, Tote, said: "Collaboration, demonstration and communication on key areas such as safety, regulation, emissions and the economic case for LNG are essential to strengthening the increasing confidence and demand required for an effective and efficient global LNG value chain by 2020. Our members in Japan are doing important work, both in the region and across the world, which contributes significantly to helping us achieve our mission."
SEA\LNG sees Japan as growing in importance as a location for LNG-fuelled shipping and bunkering. "K" LINE and Uyeno Group now stand alongside a host of Japanese organisations which have joined SEA\LNG in its commitment to accelerating LNG adoption in the nation's ports and waters, as well as globally, including Yokohama-Kawasaki International Port Corporation (YKIP), Marubeni,
Mitsubishi Corporation
, Mitsui & Co.,
NYK Line
, Toyota Tsusho Corporation, and Sumitomo Corporation.
Kazutoshi Takao, executive managing officer, Uyeno Group, said: "As attitudes and regulations surrounding the marine and energy sectors transform with the times, Uyeno Group is diversifying its business offering into the clean energy business. We have a sound reputation in the safe and efficient storage and transportation of gas and petrochemical products; we look forward to engaging with Japan's growing LNG market and leveraging our decades of experience to further SEA\LNG's global mission."
SEA\LNG is created to accelerate the widespread adoption of Liquefied Natural Gas (LNG) as a marine fuel, our vision is of a competitive global LNG value chain for cleaner maritime shipping by 2020