Kirby to Acquire CGBM's Inland Tank Barge Fleet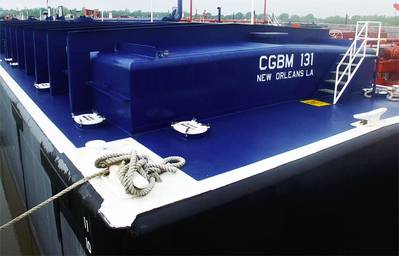 Kirby Corporation has announced the signing of an agreement to acquire substantially all of CGBM 100, LLC's inland marine tank barge fleet for an undisclosed amount.

Under the terms of the agreement, Kirby will acquire 27 of CGBM's 10,000 barrel inland marine tank barges which have a total capacity of approximately 270,000 barrels. The closing of the acquisition is expected to occur in the 2018 fourth quarter and is subject to customary closing conditions.

Kirby Corporation, based in Houston, Texas, is already the nation's largest domestic tank barge operator transporting bulk liquid products throughout the Mississippi River System, on the Gulf Intracoastal Waterway, coastwise along all three United States coasts, and in Alaska and Hawaii.