Konecranes Inks Licensing Deal with Larsen & Toubro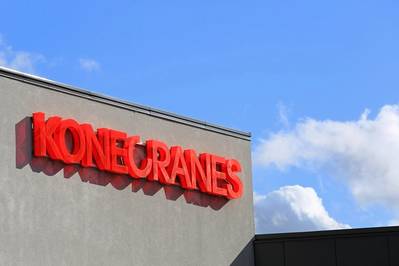 Konecranes and Larsen & Toubro (L&T) have signed a licensing agreement for the manufacturing and distribution of Konecranes port cranes in India. The first products have been sold under this agreement: two shipyard jib cranes will be delivered to the Cochin Shipyard in Cochin, Kerala province.
The agreement between Konecranes and L&T's Minerals & Metals business unit covers manually operated Ship-to-Shore cranes, Rubber-Tired Gantry cranes and Rail-Mounted Gantry cranes across Konecranes' brand portfolio. Konecranes shipyard cranes are also included. After-sales support will be done by Konecranes and L&T in cooperation.
The first order under this agreement was from Cochin Shipyard for two shipyard jib cranes, received in November of 2022. The cranes are level-luffing, single-boom jib cranes, the first with a 75t lifting capacity and 85m outreach, and the second with a 40t lifting capacity and 75m outreach. L&T will manufacture them at its Kanchipuram factory in Tamil Nadu province using design and components from Konecranes, with Konecranes supervising the entire delivery. The cranes will be delivered within 24 months to the Cochin Shipyard.
"This agreement will broaden the reach of Konecranes port cranes in India, a dynamic market with great potential. We look forward to working with L&T to build a customer base that will benefit from our specialist expertise and global service network. We are pleased that the agreement is already rolling with the shipyard crane order from Cochin Port," said Shyam Pathak, Sales Director South Asia for Port Solutions, Konecranes.