Kongsberg Digital Secures $90 Million Investment from Shell Ventures and Idékapital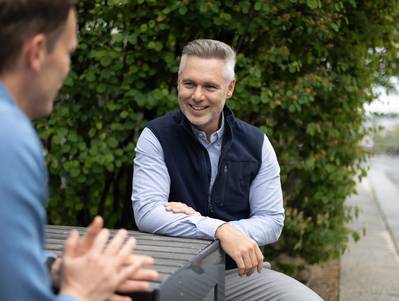 Shell Ventures and Idékapital have invested $90 million in Kongsberg Digital, a business area within Norway's KONGSBERG.
The funding and new investors will support and accelerate the future growth and development of Kongsberg Digital. The investment values Kongsberg Digital at $540 million post-money, Kongsberg Digital said.
Shell Ventures is the corporate venture capital arm of Shell that invests in innovative technology companies, business models and growth plays to further the development of solutions and new technologies that have the potential to accelerate the energy and mobility transformation.
Idékapital is a venture and growth capital firm based in Oslo, Norway, that invests in rapidly growing B2B software technology companies with a proven and scalable business model looking to grow and expand internationally.
"As an industrial software company, Kongsberg Digital is transforming how businesses design, operate, and maintain their assets by shaping how people work for a better tomorrow. Since its establishment in 2016, Kongsberg Digital has experienced substantial growth and established itself as the frontrunner in the digitalization of heavy asset industries with a strong focus on the energy, maritime and renewable sectors," Kongsberg Digital said.
---
Related:
---
"Through the Industrial Work Surface, Kongsberg Digital offers its users an end-to-end experience with their industrial data, a place to plan, execute and close out their work all within one unified worksurface. Today, Kongsberg Digital serves some of the world's largest energy and maritime companies by creating crucial value for its industrial data from well to wake. Businesses trust Kongsberg Digital for its pioneering technology in carbon capture and storage, new energy ventures towards Net-Zero, voyage optimisation, emissions reduction, and balancing grids and complex power systems," the company said.
Kongsberg Digital said the investment from Shell Ventures and Idékapital underscored a strong recognition of what has been achieved to date and is a major milestone for the organization.
The new owner structure will support Kongsberg Digital's mission to enable smarter, safer, and greener operations across industries and at an even greater scale, Kongsberg Digital added.
---
Related:
---
Shane McArdle, CEO of Kongsberg Digital: "As an industrial software company, Kongsberg Digital understands the value of digitalising carbon-intensive industries by deploying new ways of working. This investment from Shell Ventures and Idékapital is a fantastic testimony to Kongsberg Digital's unwavering commitment to making heavy-asset industries operate smarter, safer, and greener. This financial support strengthens our ambitions for further growth, positioning us to become a significant global player with our technology and digital solutions for heavy-asset industries. I am very much looking forward to working alongside our new investors as we continue to scale globally and drive positive change in these industries. Our efforts to shape the future of work have been recognised and reinforced by this partnership," says

"Over the past year, Kongsberg Digital has signed several important contracts, confirming the position as the frontrunner in the industry. Recently two major enterprise agreements have been signed with Shell and Chevron to provide digital twins of their global assets portfolio. Today, Kongsberg Digital has gone live with assets across the globe and have more than 40,000 users of our digital solutions.
Last year, in June 2022, Kongsberg Digital and MSC, the world's largest and most extensive container line, signed a contract for digitalizing MSC's entire fleet of ~500 vessels. These are just some examples of contracts that confirm Kongsberg Digital's position as the digital frontrunner," says Geir Håøy, CEO of KONGSBERG.