Langh Tech Delivers Scrubber Systems to Polaris Fleet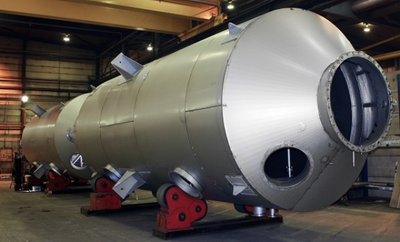 Langh Tech and STX Offshore & Shipbuilding (STX O&S) have signed a deal for scrubber retrofits on seven vessels in the Polaris fleet.
The four 180K bulkers and the three 300K VLOCs in the fleet will be equipped with Langh Tech's open loop scrubbers.
The scrubber installations will be done as turn key deliveries by STX O&S. On each of the vessels the main engine and the three auxiliaries are connected to the scrubber. The scrubbers are multi-inlet type and Langh Tech delivers all the equipment necessary for a fully working open loop system. The component deliveries will start in summer 2019 and the installations will follow soon after component delivery.
Langh Tech has started to train local service and commission engineers for the Korean market. This will in the future safeguard short reaction time for service visits in Korean and other near-by ports. Langh Tech scrubber manufacturing has been done in Europe, but now Langh Tech will start scrubber tower production also in Korea.