Three BMT Nigel Gee Design WSV's Launched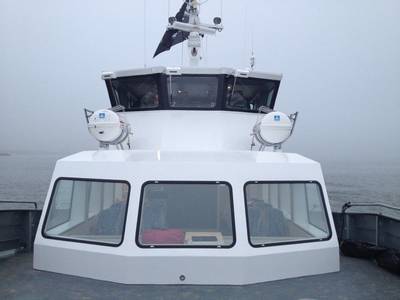 Three new Windfamrm Support Vessels (WSV) built to BMT Nigel Gee designs launched in 10 days from three different shipyards.

The vessels range from a 19.4m propeller driven conventional catamaran design to a 26m Extreme Semi-Swath (XSS), fitted with active motion damping systems consisting of T-Foils and interceptors.

Sea trials for two of the vessels have been completed, both of which have met all expected performance criteria. The XSS is currently in transit to the open sea in order for trials to commence in the coming weeks.

Ed Dudson, Technical Director of BMT Nigel Gee, comments: ""To finally see our designs come to life and take to the water is an extremely proud moment - so for it to happen three times in ten days is fantastic. We are confident that these vessels will set a new benchmark for quality and capability in the offshore wind market. We are now looking forward to these vessels entering service and continuing our support to deliver state of the art designs which are designed specifically to meet our customers' requirements.""