Billings Assumes OMSA Leadership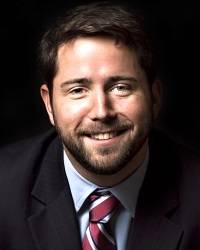 The Offshore Marine Service Association announced that Ben Billings has officially assumed the position of President and Chief Executive Officer. Billings comes to OMSA from Washington, D.C. where he has worked for the past nine years on maritime issues in the U.S. Senate for Senator Mary Landrieu of Louisiana and the Committee on Homeland Security and Governmental Affairs.

Billings commented on his return to his native New Orleans and the experience he brings to OMSA, saying, "I am very happy to have this opportunity to return home for such an important mission. During my years of work on Capitol Hill, I learned the critical role played by the offshore marine service industry in helping develop America's offshore energy resources, create new jobs, and grow the nation's economy. I look forward to serving OMSA's members, helping the industry achieve its public policy objectives, and strengthening its working partnerships throughout government and industry." Among his priorities coming into the job, Billings cited proper enforcement of the Jones Act, sensible and efficient regulatory regimes, and delivery of value-added services to OMSA's membership.

OMSA Chairman Robert Clemons said, "We are fortunate to have someone of Ben's calibre taking over the reins at OMSA. His depth of experience in both Washington and Louisiana and his understanding of offshore marine service industry issues is a perfect combination that will allow him to quickly establish leadership and immeasurably benefit our industry. We expect Ben to take OMSA to the next level."

Billings takes over for Jim Adams, who leaves OMSA to manage a start-up business in his hometown of Louisville, Kentucky.