Vigor Hires McCreary, Blount in Leadership Roles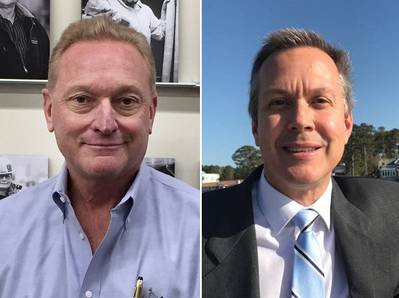 U.S. shipbuilder Vigor has hired Richard McCreary as VP of Business Development and Bill Blount as International Business Development Manager.
As VP of Business Development, McCreary will lead Vigor's growing government programs in ship repair and fabrication. He brings to the role long history in shipbuilding and ship repair, having serves as Executive VP for VT Halter in Mississippi for five years, CEO of
Marinette Marine from
2005 to 2011, and recently finished a six year tour with BAE Systems in Alabama. He is a graduate of the University of
Michigan
in Naval Architecture/Marine Engineering.
Blount joins Vigor as the Manager of International Business Development for the company's portfolio of military craft and specialized aluminum patrol boats. He has 26 years of maritime leadership experience, including time as the Commercial Manager and later CEO of Donald L. Blount and Associates. After negotiating the sale of DLBA to Gibbs and Cox, he served there as Vice President for the past two years.