Vartdal Wins WISTA LeaderShip Award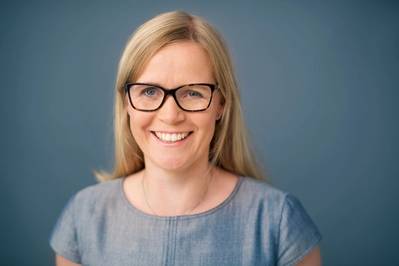 Birgitte Ringstad Vartdal, CEO of Golden Ocean, has been awarded the WISTA LeaderShip Award 2017 by WISTA Norway as recognition of her contribution to the maritime industry, her competency and leadership skills within the traditionally male dominated role of CEO. The award will be presented at Nor-Shipping's Waves of Change Conference on May 30.

"Birgitte Ringstad Vartdal has lived up to WISTA's core values, and contributed to the development of the maritime industry through her capacity as CEO in an extremely challenging market. She is professional, open-minded and dedicated, and an important role model for younger women in the maritime industry," said Bjørg Ekornrud, President of WISTA Norway.

The nomination committee says the following in its argument: Birgitte Ringstad Vartdal is the first female CEO in the shipping companies in the Fredriksen Group. She has demonstrated an impressive turnaround of the company in a very tough market after she took over the top management job in Golden Ocean, implementing a successful refinancing and offensive investment when acquiring a significant number of new vessels.

Vartdal was elected unanimously as the WISTA Leadership Award 2017 recipient at WISTA Norway's Annual General Meeting.