Ocean Safety's New Liferaft Facility Opens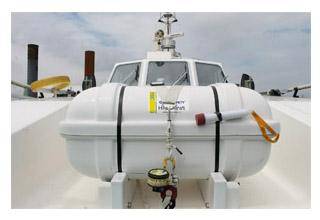 Ocean Safety, a specialist in the worldwide supply, distribution, service and hire of marine safety equipment, has opened a new liferaft hire division.

Ocean Safety trialed the liferaft hire programme for a year before confirming its initial success. The company is now making the liferaft hire service available across all its branches around the UK, which include Aberdeen, Glasgow, Plymouth and Southampton.

This solution is an alternative to purchase, favoured by a number of commercial maritime operators, code of practice and charter and leisure customers.

Hiring a liferaft ensures that regular service dates and the exchange of old for new takes the effort of planning away from the operator, since the program is taken care of by Ocean Safety and the customer will always be equipped with current and legislated equipment.

Liferafts for hire include a full range of approved commercial models from 130-person covered and Open Reversible liferafts (ORLs) to a 4-person SOLAS B canister liferaft.

Safety equipment hire also includes lifejackets and EPIRBS.