MSC Lirica-class Cruise Ships to be Up-Sized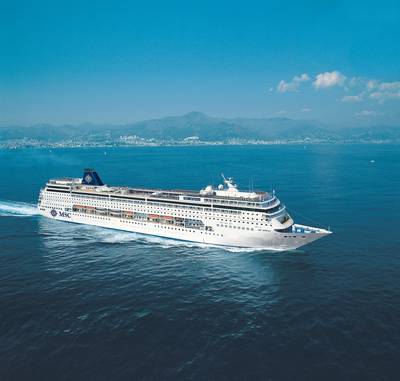 MSC Cruises says that its multi-million euro 'renaissance programme' will involve all four of its Lirica class ships over the next two years in major upgrades, lengthening, at Fincantieri shipyards in Italy.
The almost €200 million programme is due to be complete by 2015. The "renaissance" of MSC Armonia, MSC Lirica, MSC Sinfonia and MSC Opera, the owners say, will add exciting new entertainment options, technological advancements, extended shops and up to nearly 200 new cabins per ship.

During a press conference organised in Rome, MSC Cruises' Chief Executive Officer, Gianni Onorato, commented: "When our four Lirica-class ships return to the seas after a total of 38 weeks in dry dock, they will be entirely new ships with additional amenities and comfort for our travellers, allowing them to reach sophisticated and refined destinations around the world."
Schedule and key figures
The MSC Lirica renaissance programme will follow the dry dock schedule below:
• MSC Armonia (2004): 31 August to 17 November 2014
• MSC Sinfonia (2005): 12 January to 16 March 2015
• MSC Opera (2004): 2 May to 4 July 2015
• MSC Lirica (2003): 31 August to 9 November 2015

MSC inform that the fhe four Lirica-Class ships were built between 2003 and 2005 at the STX yards in Saint-Nazaire, France. They are currently 251 metres long, weigh 60,000 tons [sic] and carry 2,069 travellers. After the "renaissance programme", the ships will be 275 meters long, weigh 65,000 tons [sic] and carry 2,680 travellers, boasting 193 additional cabins (plus 59 new cabins for crew members).