LNG Imports Climb at CNOOC's Zhejiang Terminal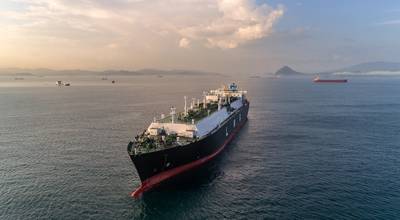 CNOOC's Zhejiang terminal will receive 5 million tonnes of liquefied natural gas in 2018 up from 3.58 million tonnes last year, CNOOC Gas and Power Co said on Thursday.
The Zhejiang terminal located in Ningbo in Zhejiang province has unloaded 33 LNG tankers as of June, or 2.3 million tonnes, up 94 percent from the same period last year, CNOOC Gas and Power said.
Storage tanks linked to the terminal are nearly full, CNOOC said.
The terminal is a supply hub of LNG for Zhejiang province in eastern China where gas consumption is surging as households switch to gas for winter heating.
(Reporting by Meng Meng and Aizhu Chen; editing by Jason Neely)