South Korea to Build World's Largest LNG-Fueled Ship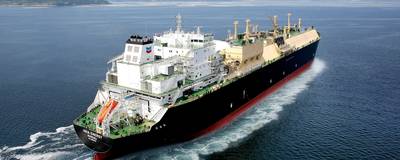 In an effort to go green amid looming strict emission rules, South Korea will launch a pilot program to build the world's largest vessel powered by liquefied natural gas (LNG), reports Yonhap.
South Korean Ministry of Oceans and Fisheries said it will join forces with local shipyards, builders and state institutes to develop a class of 180,000-ton LNG-propelled vessels.
The government launched a task force in January made up of local companies to develop the emerging marine transport sector to comply with the International Maritime Organization's sulfur cap on bunkers, set to be enforced in 2020.
"This pilot program is aimed at building the world's largest LNG-propelled ship, which is expected to pave the way for related industries to take root in the nation," Kang Joon-suk, the vice marine minister, said in a release.
"We will expand support for LNG-powered vessels to help benefit the nation's overall marine industry."
LNG-powered ships are considered an eco-friendly option to meet strengthened international regulations, but high costs have posed challenges to private shippers.
The ministry also said it is pushing to help local shipyards raise their market share in
building LNG
-fueled ships. Currently, local shipyards win 60 percent of global orders to build LNG-powered ships, and the government wants to raise it to 70 percent by 2025.