ZF Marine Grows Presence in Louisiana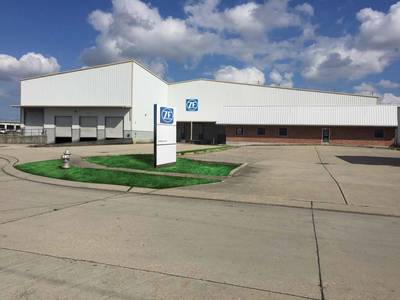 ZF Marine, the marine business unit of the global ZF Group, said it has secured a new location for its Gulf of Mexico/Inland Waterway sales and service operations.
The company opened its wholly owned location in the greater New Orleans area in late 1996, the first satellite location outside of ZF's North American marine headquarters. The location was established to provide close support for the commercial vessel industry in the Gulf of Mexico.
Twenty years later, ZF Marine's growing presence in the Inland Waterway, with more than 150 azimuth or "Z-Drive" thrusters currently in operation, has resulted in the company out growing its current location in St. Rose, La.
"Our St. Rose location has been invaluable in making sure that our customers receive the industry leading product support that they've come to expect from ZF Marine." Said Wolfgang Schmid, Head of Marine Propulsion Systems, Region North &
Central America
"But we've reached a point where the facility no longer meets the evolving requirements of our business."
Schmid's comments we're echoed by Ed Schwarz, Commercial Thrusters Product Manager, Region North America, "This is a really great step for ZF Marine and it reinforces our continuing commitment to thruster technology in the region. This larger facility will enable us to better support multiple customers' service and overhaul requirements for thrusters and transmissions simultaneously."
The new location in Elmwood, La. is a short drive from ZF Marine's current location, and at almost triple the size of the current facility, will establish a new role as ZF Marine's North American commercial and fast craft center of competence.
The facility will be able to support repair and overhaul activities, localized spare parts as well as complete swing unit warehousing. The facility will also be able to support training activities for all of ZF Marine's product families.
The location is planned to open in the second quarter of 2017.