China Shipyard Delivers Drill Rig 'Sevan Louisiana'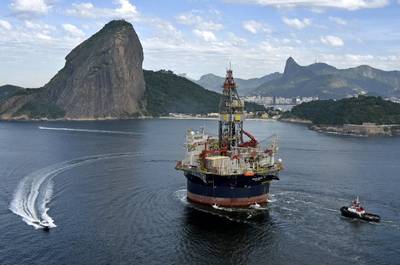 COSCO (Qidong) Offshore Co.,has delivered the third Sevan 650 Ultra-Deepwater Cylindrical Drilling Rig it has built for Sevan Drilling.
The Sevan Louisiana, measuring 99 meters in LOA, 75 meters in breadth and 24.5 meters in depth, has a working depth of 3,800 meters and drilling depth of 12,000 meters.
The deep water drilling rig and will start the transit to the US Gulf of Mexico, and is expected to commence operation for LLOG Bluewatert owards the end of Q1 2014, following completion of mobilization and certain additional equipment installations.

Sevan Drilling add that in connection with the delivery of Sevan Louisiana, the company has also closed and drawn USD 1,400 million of its new USD 1,750 million bank facility as announced on 23 July 2013.These fundshave been used to repay and settle the existing bank facilities related to Sevan Driller and Sevan Brasil and to settle the remaining installment and other payables to Cosco.