Rickmers to Continue Ship Management under New Owners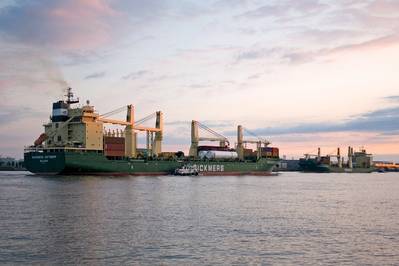 German shipping group Rickmers, which filed for insolvency in June, said on Thursday its ship management unit had the all-clear to continue business after it was bought by Bremen-based Zeaborn Group and owner Bertram Rickmers.
The company said in a statement that a consortium consisting of Zeaborn and Bertram Rickmers bought the division, which has its main sites in Hamburg, Singapore and
Cyprus after
they won a bidding process.

"It has only taken a few months after preliminary self-administration of the assets of Rickmers Holding AG was ordered to find a solution for continuing the business," it said, adding the creditors' committee of Rickmers Holding had approved the plan.

The purchase price was not given.
The goal of the consortium is to expand and invest in the business and pursue further growth in a deal involving the takeover of the remaining business units of the
Rickmers Group
, including insurance and several services companies.

The deal is subject to approval by the German federal cartel office.

This made Rickmers the most recent high-profile casualty of the crisis in global container shipping, where oversupply and sluggish trade have curbed freight rates and earnings over the past few years, although there have been signs of budding recovery.

The Rickmers executive board remains in office, flanked by chief insolvency officer Christoph Morgen of law firm Brinkmann & Partner and Jens-Soeren Schroeder of Johlke Niethammer & Partners as trustee.

Rickmers, which has 114 ships and employs around 2,000, in 2016 doubled losses to 341 million euros ($408 million) on sales of 483 million.

Reporting by Vera Eckert and Jan Schwartz