ECDIS Manufacturers the Target for New Radar Kit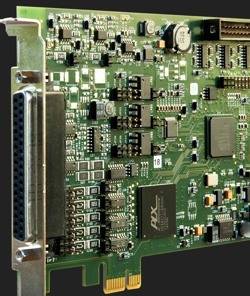 Cambridge Pixel introduces tool-kit SPx-ECDis modules for Window-based Electronic Chart Display & Information Systems (ECDIS)
Cambridge Pixel, a developer of sensor processing and display solutions, has introduced its SPx-ECDIS radar kit. The new toolkit will allow systems integrators building Windows-based Electronic Chart Display and Information Systems (ECDIS) for commercial ships to add radar interfacing, scan conversion, chart display, target tracking, a Global Positioning System interface and record/replay functionality into their ECDIS solutions.
ECDIS is an approved system which displays information from electronic navigational charts and digital nautical charts and integrates these with other navigational sensors, such as radar, to provide continuous position and navigational safety information.
The introduction of Cambridge Pixel's SPX-ECDIS kit was driven by new International Maritime Organisation regulations which come into force from July 2012. These regulations mandate most large passenger ships, tankers and cargo vessels to integrate digital navigation (ECDIS) into bridge procedures. According to some market estimates, up to 45,000 ships will be required to be fitted with ECDIS between 2012 and 2018.
David Johnson, managing director of Cambridge Pixel, said: "The migration of paper chart navigation to ECDIS navigation – as a result of the regulations – has resulted in a frenzy of activity among the big bridge system manufacturers and suppliers of stand-alone ECDIS systems for the retrofit market. "Our toolkit – which contains many of the components needed to build a total system – is likely to be attractive to system integrators, particularly those developing a truly localised in- country ECDIS offering but also to any new entrant looking for a low risk way into what is a sizeable market."
Cambridge Pixel's new SPx-ECDIS kit provides considerable flexibility for customers looking to develop a flexible, open-systems ECDIS solution. The radar interface is based on the HPx-200C (for PCI) or HPx-200Ce (PCI-express) card, which provides a highly flexible interface for a wide range of radar signal types.